Livingston MT Vacation Guide
The gateway to Paradise Valley, Livingston, Montana is an oasis off the beaten path. With easy access to the Yellowstone River, fly
fishing and rafting adventures await you on your next vacation. This quaint western town also offers a variety of dining and shopping experiences from locally raised food to eclectic souvenir shops. Mere miles from Yellowstone National Park, plan a day trip from Livingston to explore one of our countries most awesome natural wonders! We a wide selection of Paradise Valley-Livingston vacation rentals that are conveniently located.
Plan Your Visit to Livingston, Montana
If you are interested in visiting the Livingston area of Montana, we have what you need all in one place. Browse our resources below to start planning your Montana dream vacation. If you need additional assistance please contact our office we are happy to assist you.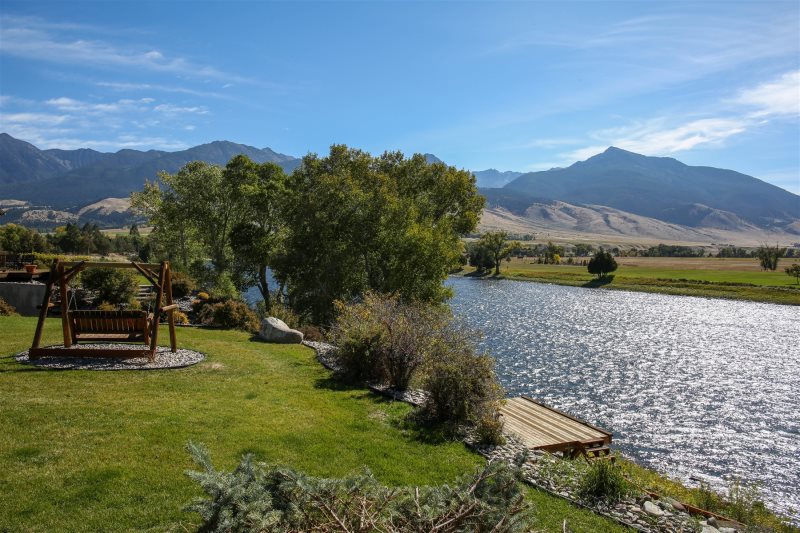 Things to Do In Livingston & Paradise Valley
Paradise Valley is one of Montanas most stunning valleys, backed up against the Absaroka Mountains. A gorgeous destination that draws travelers from across the country, Paradise Valley is a major river valley of the Yellowstone River, stretching from Gardiner to the fly-fishing town of Livingston.

From fishing in the Yellowstone River to venturing into the backcountry for a hike, Livingston has something for everyone during any season. You'll also find wonderful art galleries, museums, restaurants, and other great places filled with Western hospitality and culture.

As if there weren't enough reasons to visit already, the area has several hot springs, such as Chico Hot Springs and La Duke Hot Springs. Making Paradise Valley one of Montana's premier travel destinations. Check out our available Livingston and Paradise Valley vacation rentals to find a beautiful place to stay during your visit.
Places to Eat
Follow the valley south to Gardinerthe north entrance and gateway town to Yellowstone National Park. Grab a burger and beer at the Two Bit Saloon or the Iron Horse Bar and Grill, perched above the Yellowstone River. For winter gear rentals, such as snowshoes or cross-country skis, visit Parks Fly Shop. In the summer months, spend a day exploring the park, then return to Gardiner for dinner and a cozy cabin along the river.

When to Visit Livingston & Paradise Valley
If you are a fisherperson, or simply love being on the water, summer is a great time to visit Paradise Valley and Livingston. With the snowmelt already complete, area rivers and streams are flowing comfortably for safe play!
The shoulder seasons are also a superb time to enjoy area waterways but are even better for land activities, like hiking and biking. No matter when you come you are sure to experience few crowds and truly hospitable locals.
Traveling to Livingston
There are many options when traveling to Livingston. From regional airports to ground transportation, you'll get exactly where you need to go. If you need assistance arranging transportation be sure to contact our office for guidance.
If you are considering driving be sure you have your vacation rentals exact address, contact us for more information. Or come
visit us at the office
, we can't wait to meet you!
Rental car services are recommended for travel to this location.
Livingston Weather
Livingston has warmer winters than most of the state however the temperature feels a lot colder because Livingston is also one of the windiest places in the United States! So, pack your scarf!
| | | | | | | | | | | | | |
| --- | --- | --- | --- | --- | --- | --- | --- | --- | --- | --- | --- | --- |
| | Jan | Feb | Mar | Apr | May | Jun | Jul | Aug | Sept | Oct | Nov | Dec |
| Average High | 35 | 38 | 47 | 56 | 65 | 73 | 83 | 82 | 72 | 58 | 43 | 33 |
| Average Low | 14 | 17 | 24 | 30 | 38 | 44 | 50 | 48 | 40 | 32 | 21 | 12 |
Frequently Asked Questions
Below find our most frequently asked questions about Livingston. Find more information on surrounding areas
here
.
---