Recent Awards:
Top 3 in Best of Montana 2023 in Property Management Service!
Top 3 for Best of Whitefish 2023 in Property Management! Top 3 for 2022 in Property Management, Lodging, New Business & Employer.
Top 5 in Best of Flathead 2023.
Top 3 for Gallatin's Greatest 2022 in Employee Recognition Program, Most Innovative Workplace, New Business.
Top 3 in Best of Big Sky 2022 in Property Management & Best Business.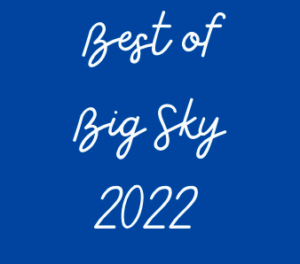 Thank you to the Community for your support and for voting for Stay Montana! We appreciate you! We are proud and thankful for this recognition. Also thanks to our team for their incredible hard work, it shows!
We are especially excited to be recognized in these categories as we pride ourselves on team building and having a company culture that empowers our employees. Additionally, we are always looking for new technology and software to innovate our day-to-day processes for our valued team, guests and owners.
Come visit us! Browse Montana Properties here or read about our Property Management services here.