Madison Valley & Ennis Montana Vacation Guide
Visit Ennis Montana to be surrounded on all sides by stunning mountain ranges. Amazing mountain views, spectacular trout fishing, and cowboy culture are just a few reasons to visit the Madison River Valley and Ennis. Outdoor lovers will be in paradise in this true western Montana town! If you're in search of adventure, or rest and relaxation our Ennis vacation rentals are the perfect home base.
Planning Made Easy
Interested in visiting the Madison Valley area of Montana? Want to enjoy the "Backroad to Yellowstone"? A rural and scenic section of Southwestern Montana just an hour or so North of West Yellowstone, Ennis is the perfect vacation destination. Our Ennis area guide is the perfect place to start planning your ultimate Montana vacation with the authentic appeal this region of the west is famous for. If you need additional assistance please contact our team, we are happy to help!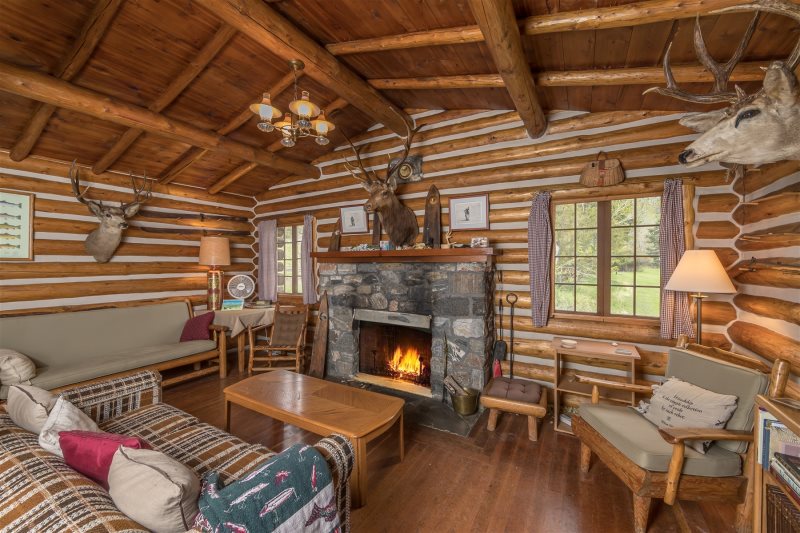 Madison River Valley Fly Fishing
Experience Montana fly fishing at it's best in the famed Madison River Valley just North of Ennis. Anyone seeking the diverse adventures of fly fishing in Southwest Montana will want to include a visit to this fishing hub. But what makes Ennis and the Madison Valley such a fishing paradise is that there isn't just one great fishing river, but there are 6 fantastic rivers and 3 major lakes (Hebgen, Ennis, and Quake Lakes) full of angling opportunities; nearby and easily accessible to guests who stay in Ennis.
Southwest Montana Blue Ribbon Streams
These are the top rivers and streams for fishing enthusiasts in and around Ennis and the Madison River Valley.
Ennis Weather
Ennis is surrounded by many natural features. The Madison Range, Tobacco Root Mountains, Gavelly Range, and much more all surround this beautiful Montana town. Summers are usually warm, but not too hot. Winters can see a lot of snow and can be a great season for fishing. Day to night temperatures can change quite a bit, so it is important to bring layers!
| | | | | | | | | | | | | |
| --- | --- | --- | --- | --- | --- | --- | --- | --- | --- | --- | --- | --- |
| | Jan | Feb | Mar | Apr | May | Jun | Jul | Aug | Sept | Oct | Nov | Dec |
| Average High | 35 | 39 | 47 | 54 | 63 | 74 | 86 | 83 | 73 | 58 | 44 | 34 |
| Average Low | 17 | 18 | 25 | 30 | 37 | 44 | 50 | 47 | 40 | 32 | 24 | 16 |
When to Visit Ennis & Madison Valley
Ennis vacations are great in all season! During the summer months, there are endless options for outdoor activities like fishing, hiking, biking, and kayaking. As the snow melts in Spring, the Madison Valley is filled with blooming wildflowers. Fall is an ideal time to visit Ennis as area temperatures begin to cool down and the leaves begin to light up the valley with their bright yellows, oranges, and reds.
Of course, the area is popular in winter too! Ennis is close to great skiing, snowboarding, and snowmobiling. Yellowstone National Park and Norris hot springs are a treat in all seasons. Learn more about all of the fun things to do in Ennis and plan your trip in your favorite season!
Traveling to Ennis Montana
There are many options when traveling to Bozeman. From regional airports to ground transportation, you'll get exactly where you need to go. If you need assistance arranging transportation be sure to contact our office for guidance.
The Bozeman Yellowstone International Airport is the closest airport to Ennis, MT. There are over 15 direct flights to
Bozeman Yellowstone International Airport
. Carriers include Delta, American Airlines, Alaska, United/United Express, Frontier Airlines, and Allegiant Airlines.
Enjoy the beautiful "Backroad to Yellowstone" by car! If you are considering driving be sure you have your vacation rental's exact address, contact us for more information. Or come
visit us at the office
, we can't wait to meet you!
Airport Shuttle, Uber, and rental car options are available from Bozeman Airport. Rental cars are recommended, as Ennis is about an hour away from Bozeman.
Frequently Asked Questions
Below find our most frequently asked questions about Ennis & Madison Valley. Find more information on surrounding areas
here
.
---