Coffee is art and science. Or maybe, a science of the arts. From the perfect ratio of a pour over to a depth of knowledge in roasting beans coffee is blowing up in Bozeman. After all, who doesn't have a high appreciation for finely caffeinated works of art? Whether you're a local or just passing through on a Montana Vacation here are 2 must-try coffee spots in Bozeman, Montana.
Rockford Coffee Roasters
Rockford Coffee Roasters is a local favorite that has been around for years. "Carefully sourced and consistently delicious" is part of their DNA and that means you can always expect a great cup of coffee. Make sure you have your cell phone ready for that perfect latte art photo. They have some of the best baristas in town, which means you'll get a great tasting espresso creation along with a frothy heart on top.
Cold Smoke Coffeehouse
Quality espresso produces quality flavors. Cold smoke takes pride in importing coffee from only the highest quality farms worldwide. They offer a wide range of single-origin coffees and custom blended espressos. This place knows coffee. And you can taste it in every cup. Cold Smoke jumped on the scene in 2011 when a couple of Bozeman natives decided to open a "different kind of coffee shop". What makes Cold Smoke unique is their desire to build community. Its displayed in the architecture and functionality of their spaces. Large seating areas and community tables give way to locals and visitors alike sharing stories of their time in Montana.
Hiking is somewhat of a religion in Bozeman, Montana. Some do it for the exercise, others to find a place of solitude, many to grab the perfect Instagram worthy photo, and some because well, that's just what you do if you're around this kind of beauty for long enough. Whatever reason you love the outdoors we put together the shortlist of top hikes you can find near Bozeman.
The "M" Trail
Shared by everyone and their dog The "M" Trail in Bozeman is a local favorite. Carved out by Montana State University Students years ago the "M" marks the universities' presence in the picturesque Bridger Canyon. Views and vistas from every step make this one of the most beautiful hikes in Southwest Montana. Short enough to do before or after work but long enough to feel like you accomplished something, the 3-mile trek will bring you Instagram worthy moments.
Drinking Horse Trail
Dusted with wildflowers throughout, Drinking Horse is a scenic 2.2-mile loop across the way from The "M" trail. For moderate hikers, this trek provides soaring views of Gallatin National Forest and Gallatin Valley. As with many trails in Bozeman, dogs are welcome. #DogGoals
Hyalite Creek Trail
Located south of Bozeman next to the beautiful hyalite reservoir this is Montana at its finest. Waterfalls, towering pines, and mammoth rock formations bring beauty in every step. The star of the show is located 10.5 miles up Hyalite Canyon; here you will find the glistening Hyalite Reservoir. A well-maintained trail throughout is perfect for beginner, novice or advanced hikers.
The holidays are here!  Amid the hustle and bustle of travel, cooking, shopping, and get-togethers with family and friends – here are a few ideas to create new memories and make the season extra special this year.
Holiday Happenings!
Warren Miller Performing Arts Center, Big Sky: Dec 27 & 28 – Concert for America – Superstar Vanessa Williams and six-time Tony Winner Audra McDonald join stars of film, television, music, comedy, and Broadway in a concert to raise funds for five national charities; Jan 6 –   Mark Nizer – A combination of original comedy, world class juggling, movement, music and technology promises a spellbinding evening for all ages. Special earlier performance for young families. For tickets and more information: warrenmillerpac.org
Bridger Ski Foundation Hyalite Tour, Bozeman: Dec 30 –   A free, casual, and family friendly Nordic ski event at Hyalite reservoir.  For details: https://www.bridgerskifoundation.org/events/hyalite-tour
Museum of the Rockies, Bozeman: Planetarium shows featuring 'Season of Light' and 'Escher's Universe', along with the Dinosaur Complex, and Exhibition of Memory on Glass: D.F. Barry on Standing Rock, Children's Discovery Center, plus an amazing gift shop!  For hours and show times: https://museumoftherockies.org/
Big Sky Town Center, Ice Skating  – Rent skates at nearby Grizzly Outfitters, or bring your own and have a blast with the whole family at the ice rink.  More info available at: http://bssha.org/rink-schedule/
Yellowstone National Park Snowcoach Tours – Don't miss Old Faithful in the winter! https://www.nps.gov/yell/planyourvisit/snowmobiles-snowcoaches.htm
Grizzly & Wolf Discovery Center, West Yellowstone – Explore animals and learn about their behaviors and habitat  https://www.grizzlydiscoveryctr.org/
Winter Farmers' Market, Emerson Cultural Center, Bozeman – Dec 23 – http://www.theemerson.org/
Big Sky Resort Torchlight Parade – Dec 24
Bridger Bowl Torchlight Parade & Fireworks – Dec 30
Big Sky Resort Fireworks – Dec 31
From our family to yours, we wish you a joyous holiday season, and new year filled with peace, good health, hope, and happiness!
2017/2018 Winter Planning Guide
Our favorites! Places & Events not to miss when planning a trip to Big Sky country!
[11.12.17]  Thanksgiving is next week, a perfect time to be with friends and family, share memories, and while you have the group together – finalize plans for your winter vacation! Making arrangements now will ensure you get the best locations and accommodations, so don't wait!  Additionally, experiencing the culture and cuisine is one of the best parts of travel. Be sure to include plans to enjoy some of our favorite spots while you are here.
Stay Montana & Lone Mountain Escapes Top 5 Dinner spots in Big Sky:
If your stay expands beyond 5 nights, you might also want to try: Horn & Cantle, By Word of Mouth, Peaks, Andiamo Italian Grille, Moonlight Tavern, and Everett's 8800. For hearty on-the-go breakfast sandwiches and pastries: Blue Moon Bakery and Hungry Moose Market.
Adventure Dining:
Two great adventure dining experiences not to be missed in Big Sky:
Montana Dinner Yurt – bigskyyurt.com – It was a long desire of mine to ride a snowcat.  To fall asleep mountainside watching their lights glow on the trails as they create pristine skiing conditions for the next day, to their unique hum in the morning as they return to base after a full night's work – I was always mesmerized by the dreams of what it must be like to ride a snowcat. Thus, I originally booked a reservation with the Montana Dinner Yurt – just so I could ride a snowcat!  However, I was pleasantly surprised by the amazing food in a really cool yurt atmosphere in a hidden backcountry location.  Don't miss this fun dinner adventure – and you too can check 'snowcat ride' off your bucket list!
Lone Mountain Ranch Sleigh Ride Dinner – lonemountainranch.com/sleigh-ride-dinner This dining experience is magical!  Riding a horse-drawn sleigh through the snow-covered woods to a candlelit cabin for dinner is something right out of a movie.  And it is something you will talk about for years to come. BTW, the food is great, too.
Big Sky Après:
For the adults in the group, après is the perfect way to end a phenomenal ski day.  Some of our favorites include:
The Carabiner Lounge – ski right to the Carabiner, park your skis outside the door and enjoy an after-ski beverage in a beautiful setting.
Lone Peak Brewery & Tap House – in Meadow Village – Big Sky's first microbrewery offers a wide selection of seasonal and award-winning brews
Beehive Basin Brewery – a new addition to Big Sky Town Center offering handcrafted beers
Chopper's Pub – over 100 beers available in Big Sky Town Center
Stocking the Pantry: Big Sky
If you prefer to express your creativity and showcase your culinary skills hosting dinners in the comfort of your vacation home, these two grocery shops can help you take the hassle out of sourcing ingredients and stocking the kitchen.
Hungry Moose Market – hungrymoose.com – A great little market in Big Sky Town Center that also provides online shopping and delivery to your vacation property for stocking the kitchen before you arrive.  This market has nearly everything you will need to make your favorite culinary creation!  Plus, they have a great wine selection too.
Roxy's Market – the newest grocery store addition to Big Sky, Roxy's offers a wide selection of items to feed a hungry crowd.
Big Sky & Bozeman Events
For an extra special vacation experience, be sure to book your vacation home lodging during these favorite events.  Put these dates on your calendar now!
Nov 23 – Big Sky Resort Planned Opening Day
Nov 24 – Bridger Bowl Planned Opening Day – early this year due to snowfall!
Dec 2 – Bozeman Christmas Stroll
Dec 9 – Big Sky Christmas Stroll
Dec 24 – Big Sky Christmas Eve Torchlight Parade
Dec 30 – Bridger Bowl Torchlight Parade & Fireworks Display
Dec 31 – Big Sky New Years' Eve Fireworks
Feb 8 – Big Sky Big Grass – Blue Grass Festival Feb 8th – 11th
Apr 1 – Sunrise Easter Service & Projected Closing Day at Bridger Bowl
Apr 21 – Big Sky Pond Skim 2018
Apr 22 – Big Sky Resort Closing Day
So you don't ski?  Now what!!
Do not fret!  Pack your bags and come enjoy a great winter vacation experience!  There is plenty to do here that does not involve strapping boards to your feet and flying downhill. So don't miss out on all the other family or group fun just because you don't ski or snowboard!  Here are some fun things to do – solo or as a group – while you are in Big Sky country.
Yellowstone Snowcoach & Snowmobile tours – https://www.nps.gov/yell/planyourvisit/snowmobiles-snowcoaches.htm – This is a great way to experience Yellowstone National Park to see wildlife, Old Faithful, and the beautiful geysers in YNP.
Snowshoeing – you can rent snowshoes and poles at many of the local sporting goods shops
Dog sledding – huskypower.com Spirit of the North Sled Dog Adventures or yellowstonedogsledadventures.com
Ice Skating in Big Sky Town Center – rent skates at nearby Grizzly Outfitters grizzlyoutfitters.com
Nordic skiing – lonemountainranch.com in Big Sky; bridgerskifoundation.org or crosscutmt.org (formerly Bohart Ranch) in Bozeman
Spa Day – treat yourself to a well earned day at the spa, with many options to choose from in Big Sky and Bozeman including: Solace Spa, Ozssage Spa, Canyon River Spa
Museum of the Rockies – museumoftherockies.org – treat yourself to a fun day of exploration, and a great gift shop for the little scientist in all of us.
Shopping – Here are some of our favorites in Big Sky: Provisions in Summit hotel; JP Woolies and Big Sky Sports in Big Sky mountain mall; Horse of a Different Color and Willow Boutique in Meadow Village Center
Art Galleries – so many choices! – but don't miss Creighton Block Gallery, Ryan Turner Photography in Big Sky; and Old Main Gallery, Sun Dog Fine Art, and Thomas Nygard in Bozeman
Downtown Bozeman – take a stroll on Main Street downtown between Grand and Rouse and enjoy shopping for clothing, sporting goods, jewelry, art, books, wine, and more!  Also enjoy some of our favorite lunch and beverage places:  Ted's Montana Grill, Jam!, Plonk, Wild Joe's Coffee, Rockford Coffee, Sweet Chili's, Starky's Deli, Cateye Cafe, The Nova Cafe, Main Street Overeasy
Respite – perhaps life has been stressful, and you might enjoy a day to yourself to sit by the fire and lose yourself in that novel you've been wanting to read…. Enjoy!
And, if you feel the lure of the mountain calling, and you decide to try skiing or boarding for the first time….we recommend renting gear and hiring a pro for lessons.  It is worth it – trust us! The new gear styles and methods of teaching have improved greatly since we were kids.  It is much easier than you might think!  And there are plenty of easy/green trails for learning. Have fun out there!
Stay Montana & Lone Mountain Escapes Top 7 Dining Spots in Bozeman:
Happy February!  Happy Groundhog Day! Happy Snow Sports Heaven!
While Punxsutawney Phil confirmed 6 more weeks of winter, those of us in Big Sky country already knew this to be a definitive prediction.  We are well underway with a great winter season.  Virtually all terrain, lifts, and trails are open at Big Sky Resort and Bridger Bowl.  Ski conditions are great, and weather forecasts show continued snow through the next week to enhance an already well-established base.  If you don't already have a winter trip planned to visit Southwest Montana, there is still time to book – and February is the time to be here!  With great on-snow experiences and terrific special events, we celebrate winter in the best way possible.  We hope to see you soon!
This weekend at Big Sky Resort – Dummy Jump 2018 – enjoy the creative, crafty, crazy event and then get some ski runs in before the big game on Sunday.
Big Sky Resort Vine & Dine Winter Dinner Series – Feb 7 – bigskyresort.com/events
Big Sky Big Grass – Feb 8 – 11 – the 12th Annual Blue Grass festival is one of the largest winter bluegrass gatherings in the Northwest and showcases some of the world's best musical talent in intimate settings and full stage productions. Regardless of your music preference, this is a great musical weekend! Tickets are going fast, so book today!  bigskyresort.com/events
Smokin' Aces Tour – Big Sky Resort Feb 10 – this tour brings the best skier and snowboarder slope style tricks to our Northern Rockies destination.
BSF & USASA Slopestyle/Rail Jam – Big Sky Resort Feb 17-18 – Bridger Ski Foundation and the USASA are at Big Sky Resort for a weekend of action packed ski and snowboard competition.  Fun to watch (or compete!).
Learn new park tricks at Bridger Bowl's Freestyle Camp – Feb 17 & 18 – https://bridgerbowl.com/lessons/workshops
Also enjoy regular live music performances throughout the resort along with Warren Miller Performing Arts Center venues.  Pick up tickets to a live stage production of Dirty Dancing, Feb 13, presented by Broadway in Bozeman at the Brick Breeden Fieldhouse, Enjoy Voices of Broadway – The Phat Pack – three professional Broadway actors/singers portraying a variety of roles at the Ellen Theatre on Feb 16.  Your options for apres entertainment are endless….
From your Stay Montana team – See you on the slopes!

Here in Big Sky country, we have been blessed with an abundance of fresh powder to usher in Spring 2018.

Photo: Facebook/Dave Pecunies Photography
https://www.facebook.com/bigskyresort/photos/a.10151432836564281.506476.53242774280/10156275632409281/?type=3
9 more inches this morning, on top of 20" received over the last 7 days.  April skiing is going to be awesome this year! With near record snowpack, skiing will be great through the end of the season. 20 more days to go at Big Sky Resort with closing day set for April 22 – an extra week this year! There are still a few vacation properties available, so book now and treat yourself to some spring snow fun.  Closing weekend is always a blast, and Pond Skim on April 21 is not to be missed!
Seasonal Transitions: Bike & Ski –
Yellowstone National Park is now open for cycle days only through April 19, with the West Yellowstone entrance scheduled for warm season road travel on April 20.
Vacation Planning –
It's never too early to start planning your next great mountain vacation!  Early ski pass sales are happening now for the 2018/2019 winter season, with lots of great new options for Big Sky season-passes as well as an introduction of the Ikon Pass.  Big Sky Resort is now one of 26 destination resorts available with this pass.  Book your next winter vacation soon!  It's going to be great.
And summer is just around the corner….  Plan your dates now, and look for our Summer Travel Planning Guide coming soon!
Big Sky Resort Announces Next Phase of Resort's 2025 Plan Coming Winter 2018
Check out the details here:  Big Sky 2025
Views from the top of Andesite Mountain – Big Sky Resort
[03.07.18] Great day for cruising on the groomers and soaking up the warm sunshine….
Still time to fit in a Spring Break adventure to Big Sky Montana!  So much to do during March!

[Photo: View of Lone Peak from our Skycrest condos]
[03.04.18] Mountain snow conditions are great this year – record snowfalls have blessed us again – so excellent base depths will carry us well into April with continued great snow sports activities. There are numerous events happening for everyone in the crowd to enjoy.
Make Spring Break experiential & educational –
Book a wolf wildlife excursion – https://www.wolftracker.com/
Yellowstone National Park – Old Faithful Ranger Talks Before Eruptions – every day through March 15 [Note: 3/15 YNP closes to over snow travel; they will then begin clearing roads so Cycle Days can begin in early April.]
Dance & Musical Magic –
Warren Miller Performing Arts Center – wmpac.org
Ahn Trio & James Sewell Ballet – March 10
Che Malambo – March 31
March Snow Sports – Don't miss the action!
3/9 – 3/11 Headwaters FreeRide – Big Sky Resort
3/17 Shedhorn Ski-Mo 2018 – Big Sky Resort
3/17-18 Big Sky Skijoring Association races – Big Sky Town Center
3/18 – Spring Equinox Dual GS citizen races – Bridger Bowl
3/18 – Bozeman Citizens' Cup Hyalite Classic – Nordic Classic Races at Hyalite Reservoir – www.bridgerskifoundation.org
3/19 – 3/24 FIS US Alpine Masters World Criterium masters race – Big Sky Resort
4/7 – Sam Adams Big Air Showcase – Big Sky Resort
Run To The Pub – 3/17 – Runner's World voted this event as #2 'Best in the US' half marathon in the country. St. Patrick's Day 10k and Half Marathon, and all finishers are entered to win a trip to Dublin, Ireland.
Breakfast in Bozeman: Great days start with a great breakfast, so be sure to enjoy some of our favorites!  Feed Cafe, Jam!, Wild Crumb, Nova Cafe, Main Street Over Easy, Mama Mac's.
Local Big Sky Lunch Tip: For a nice change of pace, try the Peaks lunch buffet at Big Sky Resort.  Service from 11-2, it includes a full soup, salad, and multi hot entree buffet plus carving stations – great selections, healthy options, and reasonable price.  Have a relaxing midday dining experience or linger into apres with full bar service for a leisure slopeside experience.
Big Sky Resort has extended the ski season to April 22, with Pond Skim on April 21 this year.
Lodging options are still available, so come see us this spring!
"Our truest life is when we are in dreams awake." – Henry David Thoreau

Lone Peak view from Soldier's Chapel – Big Sky [photo credit to visitbigsky]
As we recently celebrated the close of an epic winter snow sports season, so we also celebrate the energy of spring and the anticipation of summer to come.  The bears are emerging from their dens with cubs in tow, and young bison 'red dogs' are now grazing alongside their mothers.  Birds are singing in the trees, and the snow pack has begun its seasonal melt into our blue ribbon streams with each day of warming spring sun.
There is so much to celebrate in May & June – and Stay Montana is offering a special incentive for bookings at some of our properties through June 21, so don't miss this great opportunity to enjoy more of southwest Montana with family and friends! [get details here]
Congratulations to Montana State University graduates – Commencement May 5
Congratulations to all southwest Montana high school grads as well!
Happy Mother's Day – May 13
Yellowstone National Park now open for summer vehicle road travel – May 4 East Entrance/May 11 South Entrance opens
Memorial Day Parade – May 28
Big Sky Resort Opens – June 8
Book Dad a week in Montana for Father's Day – June 17 – he will love you for it!
SUMMER PLANNING GUIDE – 
Book your Stay Montana lodging now so not to miss the fun events happening this summer!
TOP 10 THINGS NOT TO MISS IN BOZEMAN & BIG SKY THIS SUMMER:
1- Adventure: Big Sky Resort Kids Adventure Games – June 29-Jul 1; Lone Peak Expedition – daily tours; Kids Adventure Mountain Big Sky – open daily
2 – Festivals: Bozeman Craft Beer Week – May 5-12; Montana Brewers Spring Rendezvous – May 11; Bozeman International Film Festival – June 7-10; Gallatin River Fly Fishing Festival – Jun 29-30; Big Sky Country State Fair – Jul 18-22; Sweet Pea Festival of the Arts – Aug 3-5; S.L.A.M. Festival  – Aug 4-5; Wildlands Festival – Aug 10; Vine & Dine Festival – Aug 15-19
3 – Hiking: "M", Beehive Basin, Ousel Falls, Lava Lake, Sacagawea Peak, Hyalite Canyon – Grotto & Palisade Falls
4 – Music: Music on Main – Thursdays starting July 5; Headwaters Country Jam – Jun 14-16; Music in the Mountains – Thursdays Jun 21 – Aug 30; Imagine Dragons concert Jul 26;  Big Sky Classical Music Festival – Aug 10-12; Rockin' the Rivers Music Festival – Aug 10-12
5 – Rodeo – Livingston Roundup – Jul 2-4; Three Forks Rodeo – Jul 13-14; PBR Big Sky – Jul 25-28; Bozeman Stampede – Aug 9-11
6 – Sporting Competition Events: 24th Annual Jim Bridger Trail Run – June 23; Bangtail Divide 38K – July 7; The Rut – Aug 31; Bozeman Marathon – Sept 8
7 – Outdoor Activities: golf, fishing, horseback riding, kayaking, white water rafting, float trips, lake canoeing, paddleboarding, mountain biking
8 – Food: Bogert Farmers Market Tuesdays 5-8 starting June 5; Big Sky Town Center Farmers Market Wednesdays June – Sept; Gallatin County Farmers Market Saturdays beginning June 16 – Sept; Bite of Bozeman – Aug 1
9 – Arts & Culture: Art Walks 2nd Friday of the month Jun-Jul-Aug; Montana Shakespeare in the Parks – June through Sept; Museum of the Rockies – daily schedule
10 – Escape, Solitude, Relaxation: Climb a mountain, sit by a stream, relax in a day spa, stand outside anywhere in our amazing region and marvel at just how big the sky really is!!
Plan a Stay Montana escape today and discover that dreams can truly be enjoyed while you are awake!
Summer Solstice – it will soon be here – the longest day of the year and the first official day of summer.  With early sunrises and late sunsets, make the most of every moment of these extended days in Big Sky country! There are many ways to celebrate and usher in this special time of the year, and Stay Montana is offering a special incentive for bookings at some of our properties through June 21, so don't miss this great opportunity to enjoy more of southwest Montana! [get details here].
A very dear departed friend used to love summer solstice, as he would then start counting the days to ski season!!  And while we here in Big Sky & Bozeman are in the midst of diehard snow sports country – make no mistake – WE LOVE SUMMER!!!
We wanted to share the blossoming of this magical season with some summer inspiration below.  But don't just read about it – pack your bags and get on out here!  There's nothing like experiencing our mountain air, pristine rivers, and glorious vistas in person.
'Beartooth Highway on target to open by Memorial Day' says Bozeman Daily Chronicle, 5/18/18
This notorious day trip is not to be missed.  Roundtrip from Bozeman to Red Lodge over the Beartooth Pass to Cooke City and home through Yellowstone National Park. [or the reverse]  Route details and more information here.

Big Sky Resort is ready – Summer Opening Day is June 8.  Mountain Biking Opening Day is June 23, weather permitting.  The Big Sky golf course is open now. [Hint: Need a special gift for Dad? Why not a weekend getaway for golf in the mountains?]  Find your favorite Big Sky adventure in this summer action video.

Yellowstone National Park  Steamboat Geyser, Bozeman Daily Chronicle, 5/20/18
Bozeman Summer Adventure – Your Montana Starts Here!  With so many adventure opportunities, options are limitless. Check out the video in the link.

It is hiking season! Beehive Basin Trail in Big Sky has often been listed as one of the best hikes in the world.  Approximately 6 miles round trip, can be done at your own pace and timeframe.  Great spot for a picnic lunch at the top!
Check out The 10 Best Hikes in Bozeman:  Hit the trail!
Cool video of Gallatin River rafting at House Rock this week posted by Explore Big Sky!  With the extensive snowpack this winter, the rivers will be running fast and full for quite a while.  Book your river expedition soon!
Looking to get out of the city this summer?  – Now new direct flights to Bozeman from 15 cities in the US with worldwide connections – Check out the Bozeman Yellowstone International Airport route map. Recently ranked by Money Magazine as the #5 top airport in the US, it is an easy commute to all of our regional attractions. Hop a direct flight to Bozeman, and launch your explorations from there!
Turn your wanderlust loose and escape to the Rocky Mountain West with Stay Montana.  Create new experiences and memories you will carry for a lifetime. Wander our trails and roam the open spaces. Remember: "Not all those who wander are lost." (J.R.R. Tolkien)
We are happy to announce effective June 1st, Stay Montana offices in Big Sky will be located in Big Sky Town Center – 33 Lone Peak Drive, Suite #104.  We are very excited to have this new location and we will begin work on the offices next week. We are shooting for a grand opening the first week of June and look forward to greeting you when you visit this summer.  Just look for the Stay Montana location marker logo.
We are SO excited for summer!  Hope to see you here soon!

Yellowstone National Park
Summer kicks into full swing with 4th of July celebrations along with an extensive line up of entertainment and events to keep us having fun through Labor Day and beyond!  Summertime in Montana is spectacular, and we can't wait to share some of the sunny days and good times with our friends and guests this year. With numerous daily direct flights to Yellowstone Bozeman International Airport, you can get here quickly, so pack a bag and escape to the mountains.  There is still plenty of summer left!
A summer's 'Day in the Life' of a Big Sky/Bozeman resident or traveler always includes great hikes, invigorating mountain bike rides, and horseback riding on our hundreds of miles of trails.  You will also find us fishing, floating, or rafting on our pristine blue-ribbon streams.  A visit to Yellowstone National Park is on every traveler's bucket list, and locals alike enjoy regular journeys into the park, as there is always something new and exciting to discover!  There are so many ways to experience our great outdoors.  Additionally, you can round out your Montana vacation with some of the other great activities and events featured below.
MOUNTAIN AIR GOLF
The golf course in Big Sky has some of the best views in the country, and their online booking system makes it easy to schedule tee times in advance of your visit.  Be sure to play a round while you are here! In Bozeman, Bridger Creek and Cottonwood Hills offer public access as well.  Bridger Creek has an 18 hole course, driving range, and Rocky Mountain Golf Academy – a premier short game practice facility.  Cottonwood has an 18 hole course and an executive par 3 course.  Great for a quick game, or fun with the kids!
Bridger Creek Golf Course; Cottonwood Hills Golf Course;  Big Sky Resort Golf Course
[Photo: Stay Montana, July 2018, Big Sky Resort Golf Course]
MUSIC, MUSIC, & MORE MUSIC
We love music under the stars and our outdoor concerts do not disappoint!  Bring family, friends, a picnic blanket, and experience every genre of music for a delightful summer outing in Big Sky country.
Music in the Mountains – Arts Council of Big Sky
Lunch on the Lawn – Emerson Center for the Arts & Culture
Music on Main – Downtown Bozeman
UPCOMING FESTIVALS & FUN EVENTS
Big Sky Classical Music Festival
Sweet Pea Festival – Bozeman
Warren Miller Performing Arts Center
5th Annual Vine & Dine Festival
The Bozeman Stampede Rodeo
Old Time Fiddler's Picnic – Livingston
FANTASTIC SUNSETS – Don't miss our awesome sunsets!  The image below was captured by Dave Pecunies of Big Sky.  Be sure to stop by our new main office location in Big Sky Town Center on Lone Peak Drive.  We are pleased to share our office space with Dave for his new photo gallery.  Take home a souvenir for your wall to remind you of your wonderful time in Montana.  We hope to see you soon!!
Stay Montana Big Sky office – 33 Lone Peak Drive, Suite #104, Big Sky Town Center.  We are putting the final touches on our new office space. Please stop in and say 'hello' when you're in the area!
At Stay Montana we are soaking up each and every sunny day! And with several weeks left of Montana summer – which extends well into September – this would be a great time to book an end of summer vacation and create your own memorable adventure. We are sharing some of our summer 2018 photos with you and hope you enjoy them. Summer blends into autumn here in the mountains, and with the kids back in school, this is a great time to plan a getaway just for you! Enjoy fall savings on Stay Montana lodging – call us for details. Your Montana starts here – what is in your Montana story?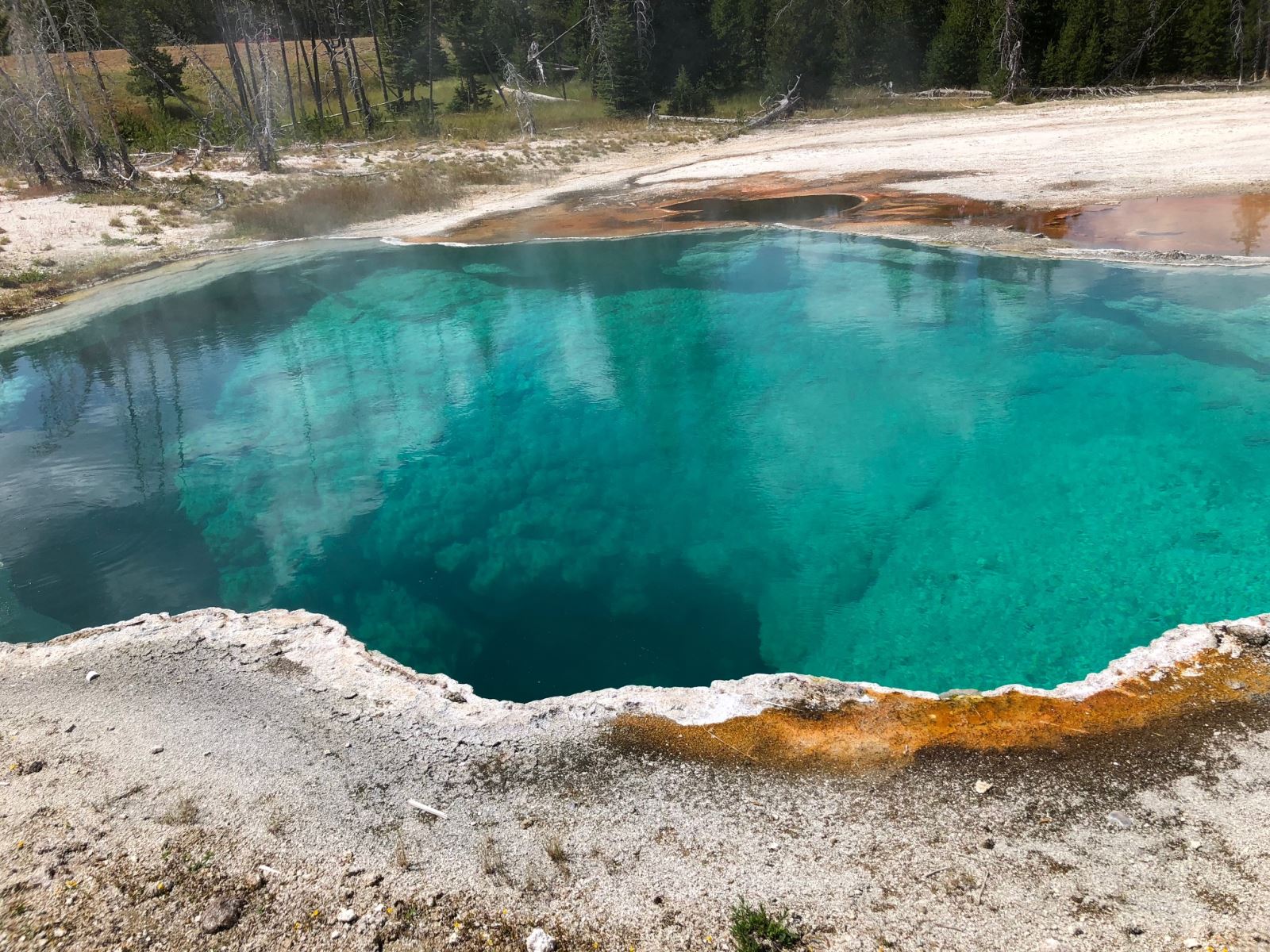 Stay Montana is now headquartered in Big Sky Town Center, with expanded space for our staff and guest services. Recently moving from our previous location in Meadow Village Center, Stay Montana has grown to better serve our vacation homeowners and visiting guests in the resort community. We are a full-service vacation rental management company with offices in Big Sky and Bozeman.  We believe vacation home rental is a hospitality business, and we have created a trained and experienced team focused on exemplary guest and property owner experience.  Our service-first philosophy is a proven model that we've used for decades in our owned and managed vacation homes, and we now offer this approach to Big Sky, Bozeman, and greater Gallatin Valley owners and guests.  Please stop by to visit with us in our newest location: 33 Lone Peak Drive, Suite #104, Market Place Building, Big Sky Town Center.
Stay Montana has partnered with an experienced and emerging Big Sky photographer – David Pecunies – showcasing his amazing photographic works of art in our shared office space and gallery.  To find out more about David and his work, visit his website at www.davepecunies.com.  We know how difficult it is to capture the vistas of Montana on our mobile devices, so please visit our gallery offices today and take home a memory of your Montana experience.
Your Montana Starts Here!  Easily accessible from Hwy 64, Lone Mountain Trail, we look forward to seeing you in our new space in Big Sky Town Center.  General office hours are Monday through Friday from 10:00 AM to 6:00 PM or by appointment.  Hours may vary on a seasonal basis.
Easing into autumn on the last summer weekend of 2018, there was much excitement in the cooling mountain air.  The last summer concert was held in Big Sky Town Center, and adventure runners are taking on one of the all-time challenges in The Rut race events this weekend.  It is fun to visit with friends old and new as we celebrate Labor Day in Big Sky, Montana.
Where to find lodging for MSU Homecoming:
Visiting Montana this fall?  Be sure to check out the selection of vacation homes for your family reunion or gathering of friends.  Pulling together the group for MSU Homecoming weekend Oct 12-13, 2018?  Each fall MSU alumni from across the country travel home to Bozeman to see friends, celebrate the blue & gold traditions, and cheer on their beloved Bobcats.  Wouldn't it be fun to celebrate in a comfortable vacation home to give you maximum flexibility for your weekend of festivities?  For MSU event details click here.
Vogue visits southwest Montana with its recommended road trip itinerary in our back yard:
Check out this article on Vogue.com  highlighting our wonderful landscape and favorite destination areas of our region.  We are happy to call this place home and look forward to hosting you at Stay Montana as you create your own Montana adventure.  Your Montana Starts Here!